Springfield, IL… Breeze Airways is growing its national network by joining the Abraham Lincoln Capital Airport. Flights to both Orlando and Tampa Florida will be available starting in December. State Representative Mike Coffey (R-Springfield) is excited for the 95th District and shared his thoughts about this big news:
"The partnership between the Abraham Lincoln Capital Airport and Breeze Airways is fantastic for the 95th District and will grow tourism along with new opportunities on the horizon," said Rep. Coffey. "The community will now have a convenient and affordable non-stop service from Springfield to Florida, plus I think it's great for our local economy."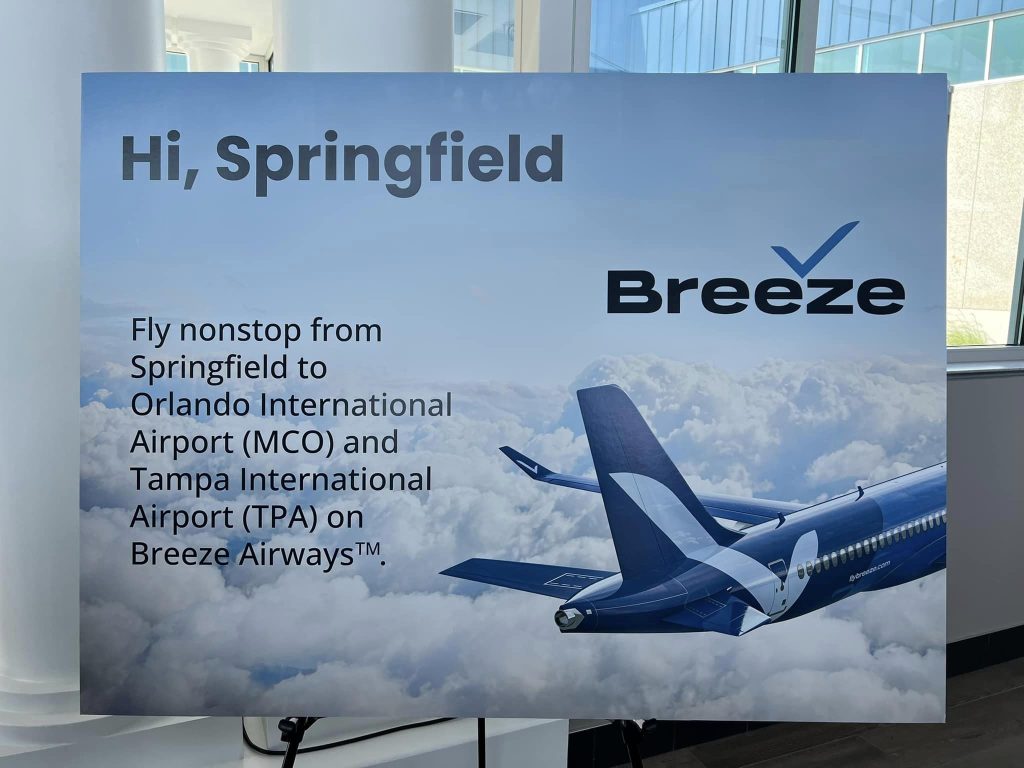 Breeze Airways was established in 2021 and currently offers over 150 nonstop routes across 22 states. The company's focus is to provide efficient and affordable flights with outstanding service.
The commitment Breeze has made to Springfield reflects the confidence they have in the city and the opportunities that are available.
Starting in December, the company has an introductory fare of $49 one-way and will continue the offer through April of 2024. Rep. Coffey expects that many residents will take advantage of this great deal to have direct access to the two popular Florida destinations.