Today, I had the pleasure to meet with local school superintendents at Capital Area Career Center. Our meeting was focused around ongoing concerns about teacher shortages, quality education, and regulations put forth on schools across Illinois. All of the superintendents shared the same concern: losing local control.
The pandemic era caused a great deal of stress across school districts throughout Illinois. Remote learning for kids, teachers changing their career path, and the quality of education all had a damaging affect on the way schools operate and how kids learn. Furthermore, an overreach of considering a mask mandate "again" is ridiculous. The freedom of having a choice is important. Even though the pandemic is over and schools are back open, there still seems to be very real concerns about the direction our school systems are heading.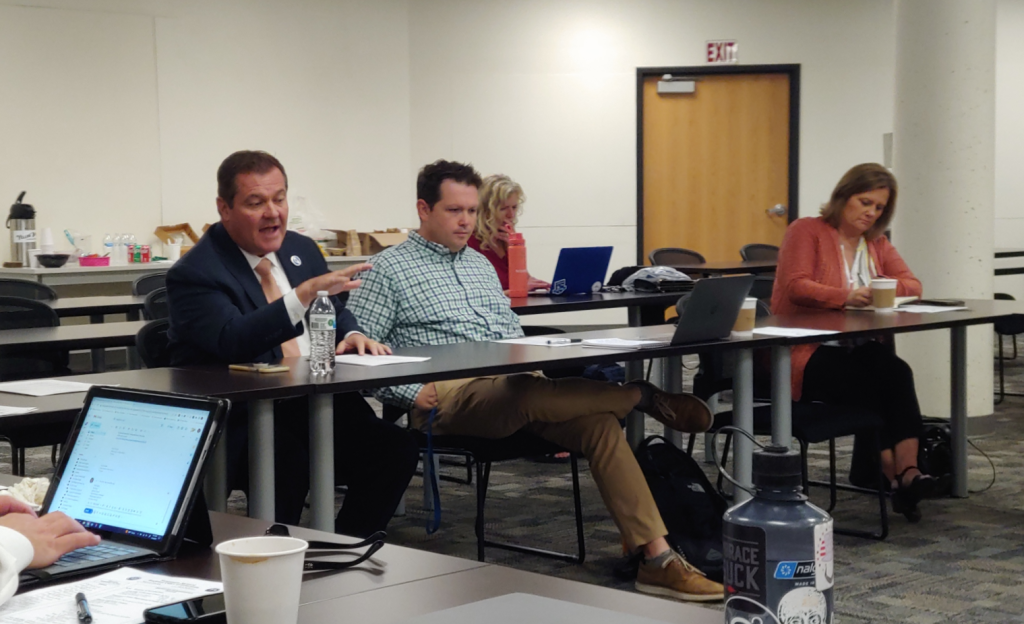 Heavy regulations from government and less local control from the school districts has impacted teachers and students. The current regulations that are put on schools are expensive to maintain. A few of the concerns I have heard are teachers no longer have a manageable workload and are working harder to provide students with quality education. Additionally, teachers continue to lose morale and feel their position is not rewarded with recognition.
These are real concerns from teachers in central Illinois. Legislators need to hear their voices and implement a solution to the issues that are hurting our schools and communities, starting with restoring local control. As a State Representative, it is my duty to work for the people in the 95th District and across Illinois to help them see a brighter future. Teachers need to be heard and their voices need to be shared to make a difference in the future of education for our children.