Rep. Coffey visited two distinctly different education organizations this week.
On Monday, Rep. Coffey stopped by Capitol Area Career Center. The center provides high school students with a career-focus and technical education geared to preparing them for the local workforce.
The program individualizes the experience for the students and engages them in skills-based, hands-on training utilizing current technology. Capitol Area Career is making sure there is a highly-trained workforce to meet the needs of local businesses and ensures its students are employed in high-paying jobs.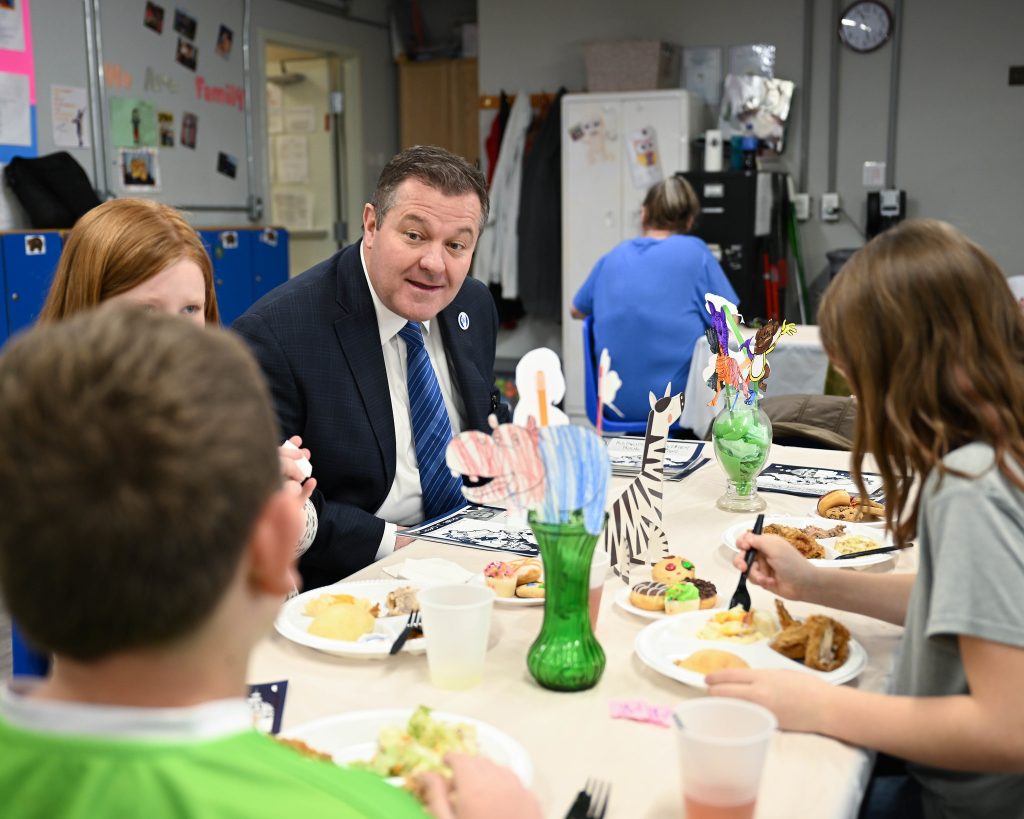 Rep. Coffey met some of his youngest constituents at Teddy Bear Christian Development Center in Riverton on Thursday. Director Penny Driver led a tour of the facility where he joined students for lunch and stories about their school experiences.
The education provided by these remarkable organizations, while vastly different, will afford long-term positive outcomes for their students that will last throughout their lifetime.